New 2-shaft shredder: hard drives, plastic containers, files and other items are shredded safely.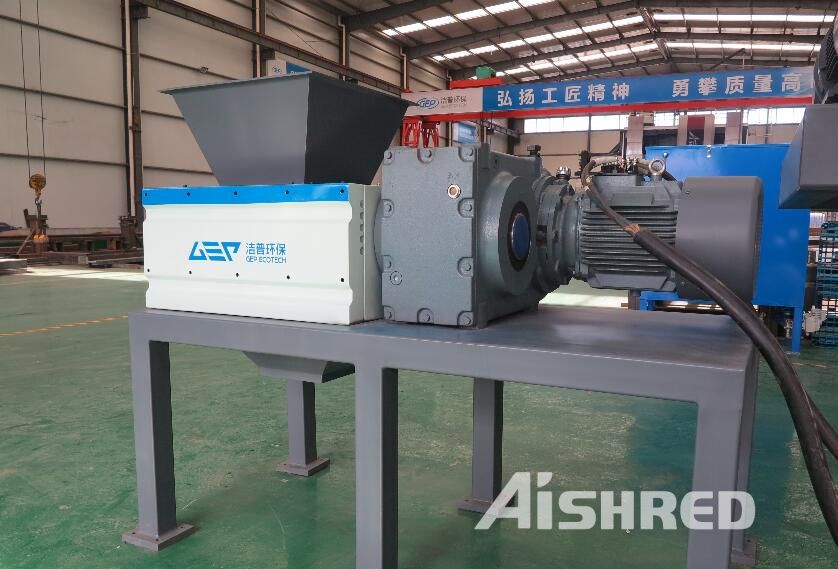 A new development is the recently presented 2-shaft shredding machine AIShred GD3. AIShred was recently able to supply this machine for metal post-shredding. With a cutting unit opening of 200 x 500 mm and a drive power of 11kW, it shreds plastic and metal containers, production waste, files and paper waste safely and reliably. Depending on the respective setting, grain sizes between 20 and 80 millimeters or larger are achieved. "Of course, the capacity of this shredder also depends on the materials to be shredded and the desired particle size," explains Harris Yang.
AIShred's 2-shaft shredders are equipped with two knife shafts with staggered knives and a perforated screen underneath and are particularly suitable for shredding hard drives and electronic scrap. Here, many customers are particularly concerned with data security during scrapping. The devices from AIShred shred hard drives reliably and powerfully into such small parts that data can no longer be read. The data protection regulations according to DIN 66399 are observed; the machine achieves security level H5. These machines are slow runners. As a result, they cause little dust and work with little wear.