AIShred small single shaft shredders are designed for reducting all kinds of large-sized and thick-walled wastes of plastics, rubber, wood, box packaging, old furniture, old sawn trees, boards, bars, window and door frames, pallets, tree branches, stumps, as well as polymer ingots and sprues, film rolls, tires.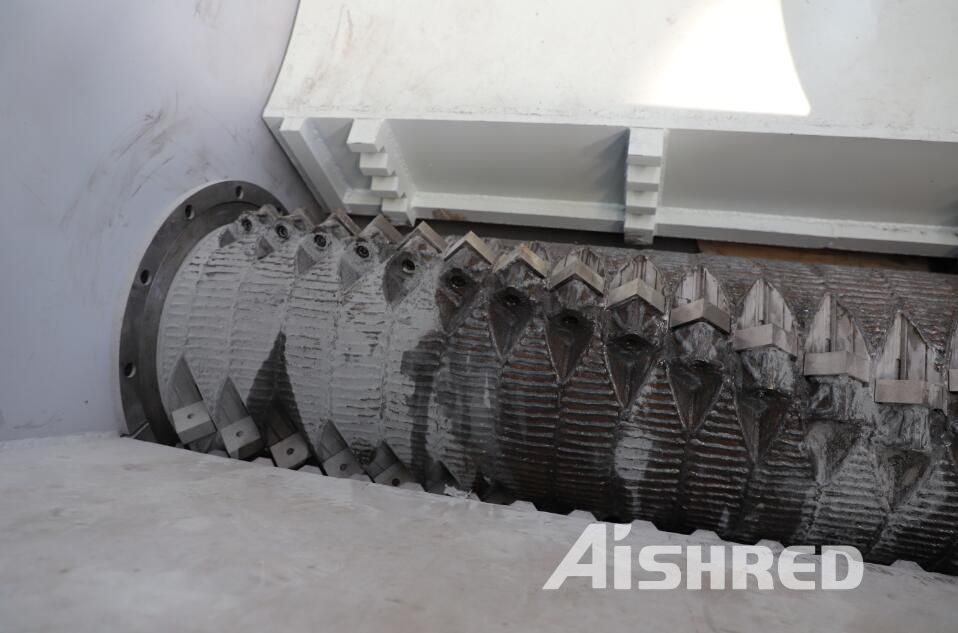 The hydraulic pressing device crushes the material as efficiently as possible, the load on the rotor is controlled automatically, the operating mode depends on the material being processed and is set by the operator on the control panel.
The rotor is equipped with a reverse motion system, which, when the load is exceeded, allows you to automatically turn on the reverse motion, avoiding damage to the knives and the engine.
Sharply sharpened, tooth-shaped (curved) knives located on the rotor have 4 working surfaces. When one of the surfaces becomes dull, no resharpening of the knife is required, it is enough to turn it 90 degrees. Thus, the service life of the knives is increased by 4 times. This design of the knives allows you to reduce and distribute the load on the rotor, reduce power consumption and increase productivity.
The shredder is equipped with a soft starter, which allows to reduce the load on the knives, the rotor and the motor at the time of start-up in the event that unprocessed material remains in the chamber.