As an industrial shredder manufacturer, providing blades and knives is one of our important jobs. Whether your shredder was purchased from us or not, we have the right blades and knives for you.
AIShred's blades and cutters use high-quality raw materials and are machined using high-precision equipment.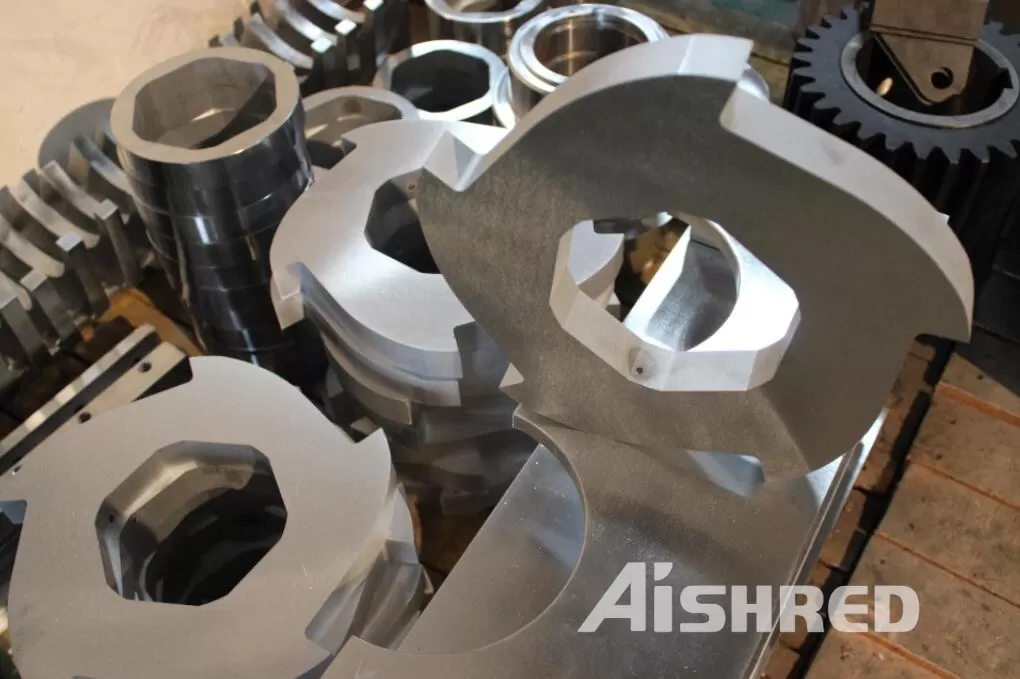 How to order knives and blades from AIShred
If your shredder is from AIShred, ordering knives and blades is a snap. Please contact your sales manager, he will help you with everything, if you have lost the contact details of your sales manager, please leave us a message and we will arrange everything.
If your shredder from another brand, we need you to provide some information, like brand, model, picture, size, etc. Our engineers will fully communicate with you, and it can be produced after confirmation.

AIShred Shredders & Spare Parts
As a responsible equipment manufacturer, AIShred cares about the customer's equipment use experience. Improving the service life of equipment and reducing the consumption of wearing parts is the persistent work of AIShred.