According to the statistics, 70% of global waste is currently sent to landfills, often in an unregulated way. Household waste consists mainly of organic waste such as food, paper, cardboard, plastic or wood, while commercial waste typically consists of rubble, bricks, soil and concrete. Waste shredding is an effective way to reduce the need for landfills.
Shredding makes it possible to mechanically separate various materials, allowing more homogeneous material to be fed into the sorting plant. This ensures more efficient sorting, better-functioning equipment and a higher share of recycled material. Shredded waste material can be roughly divided into two kinds of material: the kind that can be reused for similar purposes, and the kind that can be reused for other purposes – such as fuel for Waste to Energy plants.
So shredding not only limits piles of waste, subsequently lowering transport costs – it also eliminates the environmental damage that would result from leaving waste untouched. And finally, it ensures optimal utilisation of the resources available within the waste. With the right equipment, it's easy to start cleaning up the many more or less temporary landfills that exist around the world.
Advantages of AIShred Industrial Shredder
Lower the environmental impact: Waste shredding is an effective way to reduce the need for landfills.
Improve efficiency: Uniform shredding improves production in WTE plants.
Lower costs: A smaller, homogeneous grain size reduces transportation costs.
Enjoy competent customer care: Service and expert support available 24/7 all year round.
AIShred Industrial Shredder for Landfill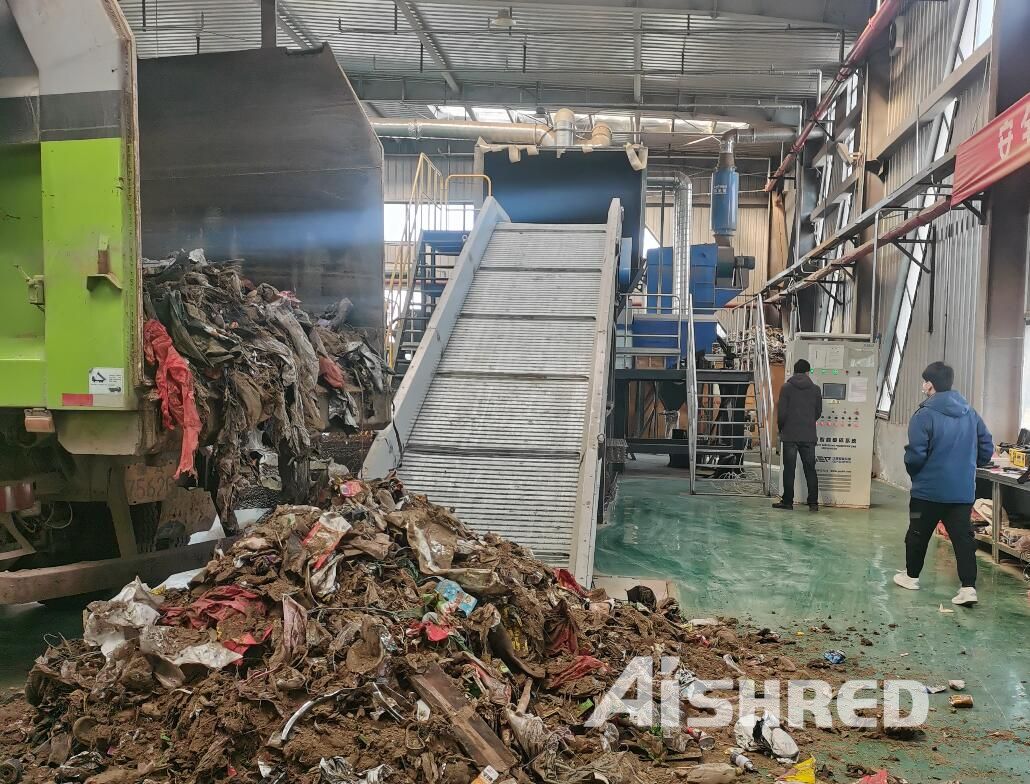 The current use of landfills in many parts of the world comes at a gigantic environmental cost and is a burden to nature, people and the climate. Fortunately, however, there are good opportunities for getting rid of the problems.
With the help of AIShred experts, you will get a unprecedented stable waste shredding system for your next business. This will provide the most reliable support for your business success, and you will never have to worry about the loss caused by unexpected downtime.
We are ready to provide you with any information at any time, contact us now!