A mobile jaw crusher is an effective solution for recycling construction waste directly at the dismantling site and obtaining secondary crushed stone for its subsequent use or sale.
Jaw crushers of the GC range are specially designed for crushing heavy bulky construction waste with a high content of metal reinforcement. A metal separator is installed on the unloading conveyor to separate metal fractions from the flow of crushed raw materials. The crusher can be mounted on a multi-lift frame or tracks and can be used on completely different job sites. In the caterpillar version, it can independently use the remote control not only to move around the work site, but also to drive onto a low-bed trailer for further transportation to another place of operation. The crusher does not have any elements that require dismantling and is ready for operation within 10 minutes after arriving at a new location.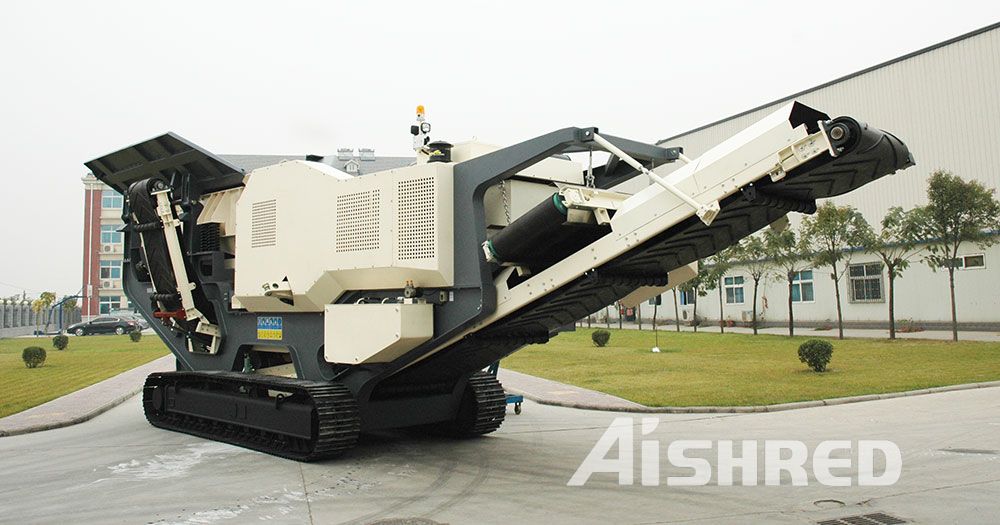 Designed for crushing large-sized brick, concrete and reinforced concrete construction waste, rocks, etc. Wear-resistant alloys are used to manufacture the crushing chamber, which ensures reliability and long service life. The whole crusher is made in Germany.
The mobile jaw crusher has its own electric generator and several sockets, which, when operating in diesel mode, makes it possible to connect additional external consumers, such as searchlights, various power tools, conveyors, etc. Operation of the crusher does not require high qualification of the operator. Intuitive operation and simple design make the MGC mobile jaw crusher easy to learn.
Main Advantages
Quick start-up (up to 10 minutes)
High performance in its class
Economical, simple and reliable diesel-electric drive
Ability to work in fully electric mode
Ability to connect external consumers
Adjustable fineness of the final product (from 30 to 80mm)
Dust suppression system with water pump
Ease and convenience of transportation
Compact transport dimensions
Hydraulically folding main discharge conveyor
Preliminary screening of the fine fraction of the starting material significantly increases productivity and reduces wear
Reversible jaws (it is possible to reuse crushing plates by turning the worn side inside)
Vibratory conveyor under the crushing chamber to protect the belt from rebar
Adjustable feed rate of material into the crushing chamber
Control of all plant functions with remote control,
Display of all operating parameters and their adjustment on a color touch screen.
Inspection platform with stairs
Easy and economical operation and maintenance