MSW (municipal solid waste) disposal is divided into two forms: General pretreatment and resource utilization. For example, each waste transfer station only needs crushers and magnetic separators if it only provides waste pretreatment and transfer to the centralized Center for resource utilization. First, the domestic waste is crushed into smaller particles by the domestic waste shredder for convenient storage and transportation, and then the ferrous metals are magnetically separated, so that the processed materials can be packed and transported. It is efficient and convenient, and is very suitable for small and medium-sized waste treatment plants to pretreat the collected domestic waste and transfer it.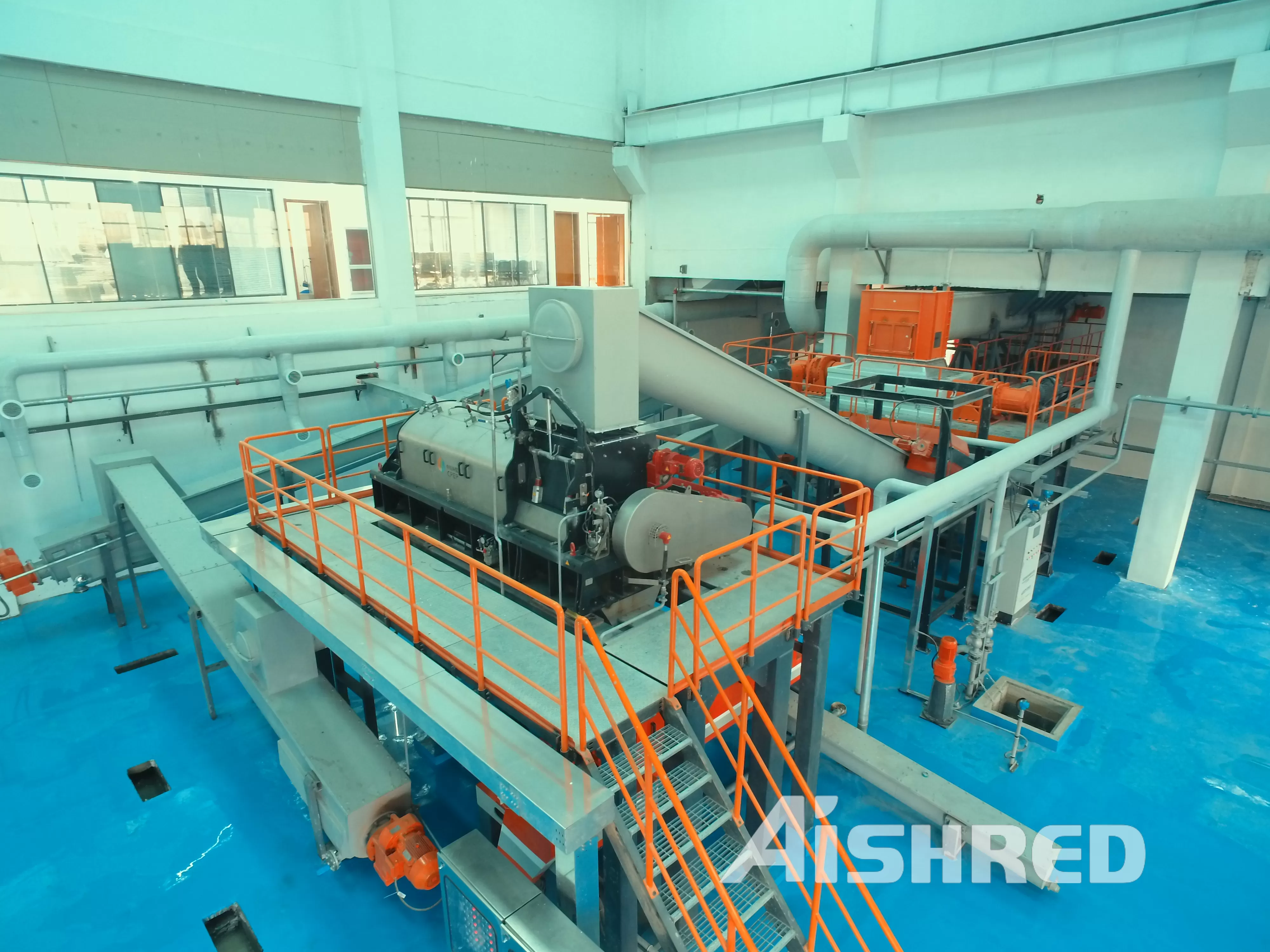 If we want to make deep resource utilization of domestic waste, we need more sorting equipment. For example, domestic waste crushers are also divided into coarse crushers and fine crushers. After coarse crushing, roller screens are used for coarse screening to separate small pieces of heavy materials such as residue and gravel; Then it enters the secondary crusher for crushing, processing into fine particles, and then selecting the ferrous metal. If the metal content is more, eddy current separator can also be added to select various non-ferrous metals such as aluminum and copper.
AIShred has studied MSW disposal for many years and has rich project experience. It can design specific domestic waste disposal production lines according to the material characteristics and processing purposes of different disposal centers, help enterprises dispose of domestic waste efficiently, and achieve the goal of reducing operating costs and increasing output added value. We can make an appointment to visit our projects in many places. If you need, please feel free to contact us.