Automotive filters (cars and trucks) and industrial filters (bulldozers and dump trucks) are used to filter various oils. This type of filter consists of different materials: iron shell, bolt, cellulose filter, rubber gasket, mineral oil or synthetic oil. The treatment process mainly depends on the material constituting the filter and whether there is residual oil. The typical recovery method is to discharge the residual oil in the filter, break the filter and separate the metal sheet from the filter paper.
Although the used oil filter is a waste, it is illegal to treat it without treatment qualification, but its recycling value is very high. After disassembling it, the waste oil, metal, and filter paper can be recycled, which can be sold and create considerable economic profits.
The crushing and disassembling equipment of waste oil filter element and filter is relatively simple. The requirements can be completed by using a double shaft shear crusher + conveyor. Movable containers can be placed under the crusher to receive the materials discharged after crushing. For large-scale production lines, other sub units can be added. It should be noted that sparks may be generated during the crushing process, and there is a potential risk of ignition and explosion. Active or passive fire fighting system should be used to deal with the risk.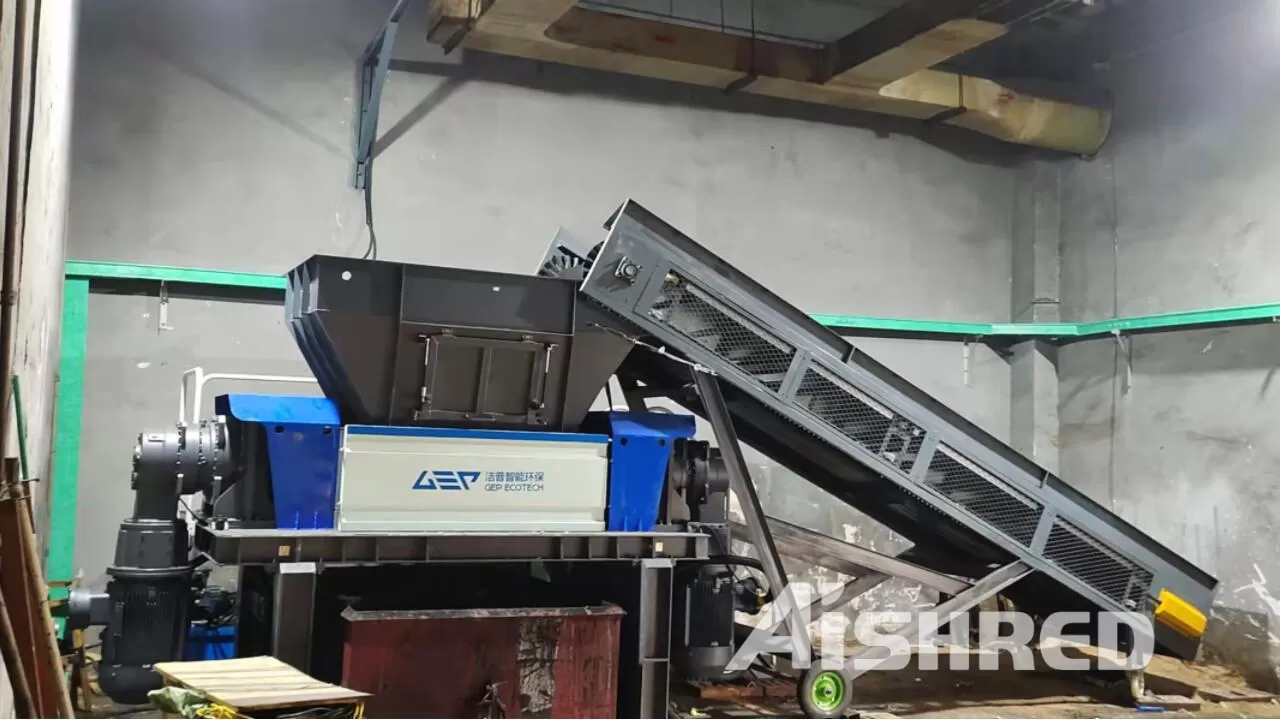 The hazardous waste shredding line provided by our company for customers uses GDI industrial waste shredder and movable conveyor. The inductor is equipped above the shredder and the fire-fighting device is equipped inside the crusher, which can automatically stop the operation of the crusher in case of danger and extinguish the fire source with gas.
AIShred is a shredding machine manufacturer. We have rich experience in the manufacturing of general industrial solid waste and hazardous solid waste shredding and recycling equipment. We design and manufacture equipment specially for you according to your material conditions and production requirements.