AIShred wood waste recycling plant allows you to process all types of wood waste (boxes, pallets, wooden containers, trimmings, chipboard, fiberboard, etc.) and at the output get ready-made commercial chips that can be used for the production of woodblock blocks, RDF fuel, wood-based panels and other products.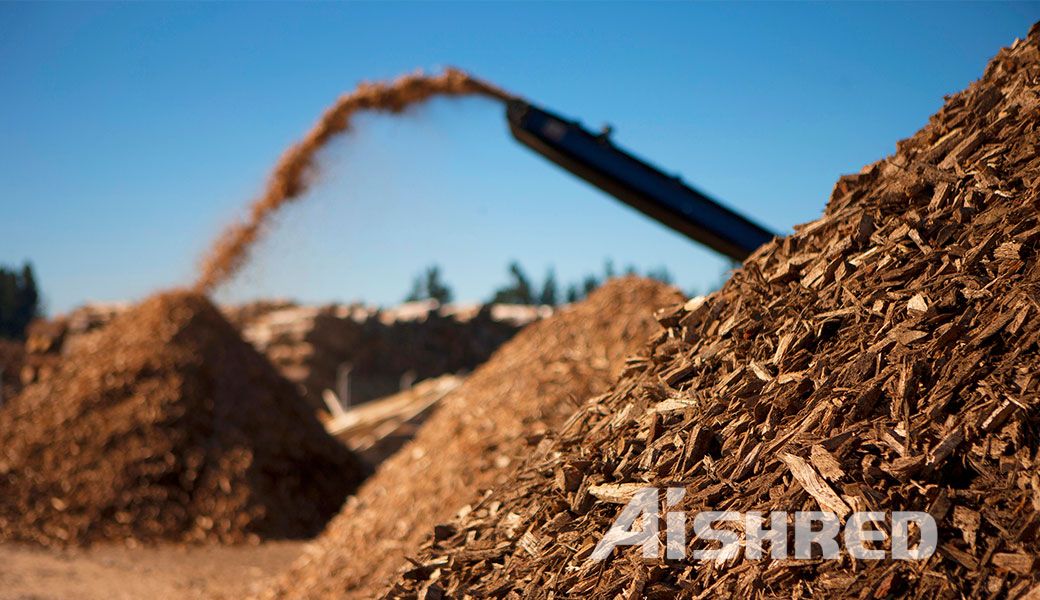 Description of the technological process:
1. Wood waste is loaded using a front loader or manually onto a feed conveyor with a receiving hopper / feeder. Special hooks are built into the conveyor belt of the conveyor, which allows you to evenly distribute the waste for uniform processing. The conveyor also has a built-in feed rate control.
2. From the feed conveyor, the waste enters the receiving hopper of the shredder(crusher), where the waste is captured by special knives and then crushed with metal separation. A special cutting grate is installed at the bottom of the shredder, which additionally grinds wood waste.
The line includes: a feeding conveyor with special hooks and a receiving hopper, a shredder with special knives, a receiving hopper and a cutting grate.
GEP ECOTECH offers a wide range of waste recycling plant, contact us for a free design!