In biomass power plants or thermal plants, which need to consume a large amount of fuel continuously, they buy large amounts of agricultural wastes from farms, such as corn, wheat, rice straw, sugarcane bagasse, palm husks, etc., which are used as fuels that can be burned in boilers.
The fuel processing system is the necessary equipment to turn these biomass into qualified fuel, the shredder is the core equipment of the fuel supply system.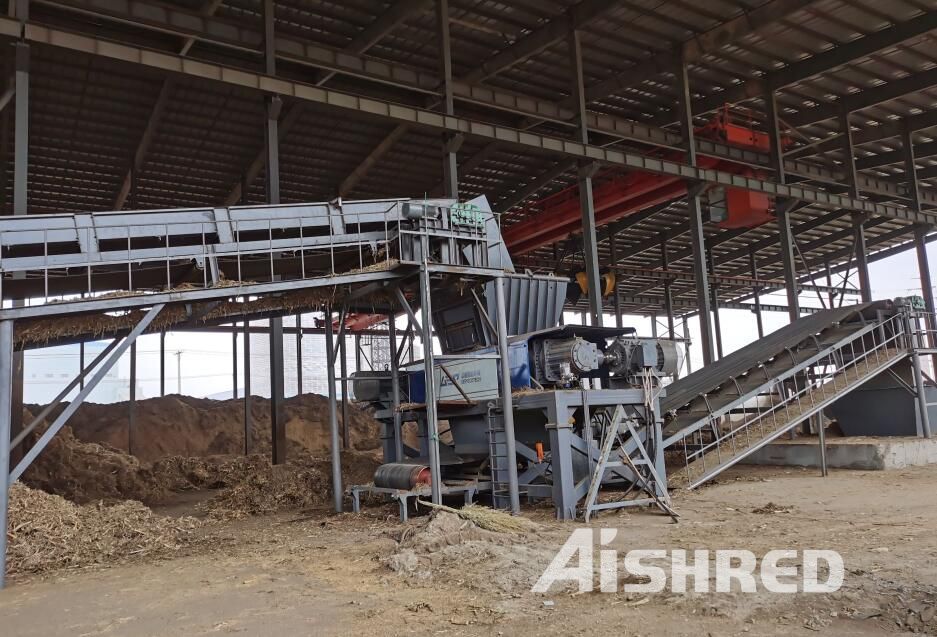 In the biomass fuel supply system manufactured by AIShred, we recommend the use of a dual-shaft shearing shredder, which can shred the waste to a minimum of 5cm, maximum production capacity upto 60 tons per hour, high water content materials can be handed,which meets the requirements of most biomass power plants.
AIShred can help you design a biomass power plant fuel processing system according to your boiler type, site layout and other technical requirements to ensure safe, stable and up-to-standard operation.