Solid waste disposal centre, generally refers to the decoration waste crushing disposal, construction and demolition waste disposal, bulky waste disposal centre, bulky waste shredder plays an irreplaceable role in it. Whether it is construction and demolition waste or renovation waste, there will be a lot of materials belonging to the large piece of waste put together, like sponge cushions, packaging, carpets, plastic and other light materials, these materials through the disposal of large piece of waste shredder, can achieve a greater degree of capacity reduction.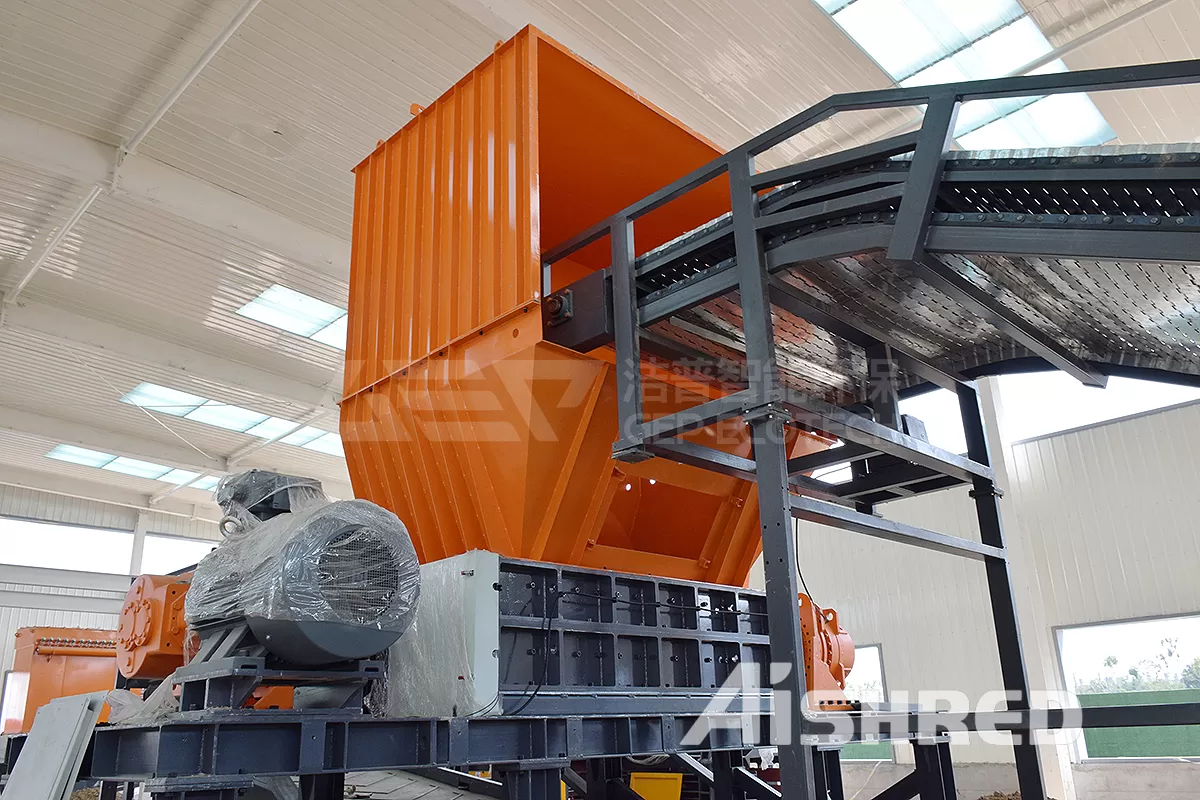 For this reason ,AIShred has launched the GDL series of bulky waste shredders, a highly productive shredding and capacity reduction machine developed specifically for the bulky waste industry. The GDL series is designed with low speed and high torque, and is CE certified, featuring high shear force, good shredding effect, low noise and high stability. The equipment is mainly used for the shredding and disposal of waste mattresses, sofas, tables and chairs, garden branches, waste wood and other bulky waste. The granularity of the shredded material is uniform, which makes it easy to transport, transfer, resource recycling, incineration and power generation, etc. It is the core equipment to crack the problem of low value solid waste disposal.
GI intelligent patented technology, remote monitoring and diagnosis
Integral cutter box design, solid and reliable
Imported cutters for good performance and long life
Hydraulic auxiliary device, greatly improved efficiency
High shaft strength, fatigue and impact resistance
If you are interested in our products in this series, please do not hesitate to contact us and a professional sales manager will be in touch with you.