A Chinese recycling company named Central Plains Environmental Protection(CPEP) operates a recycling plant planned and implemented by AIShred - designed for processing various materials such as automotive shredder residue (ASR), electrical and electronic scrap (WEEE) and selectric motors and motor armatures. The process developed together with the company is based on an economic analysis and ensures marketable end products.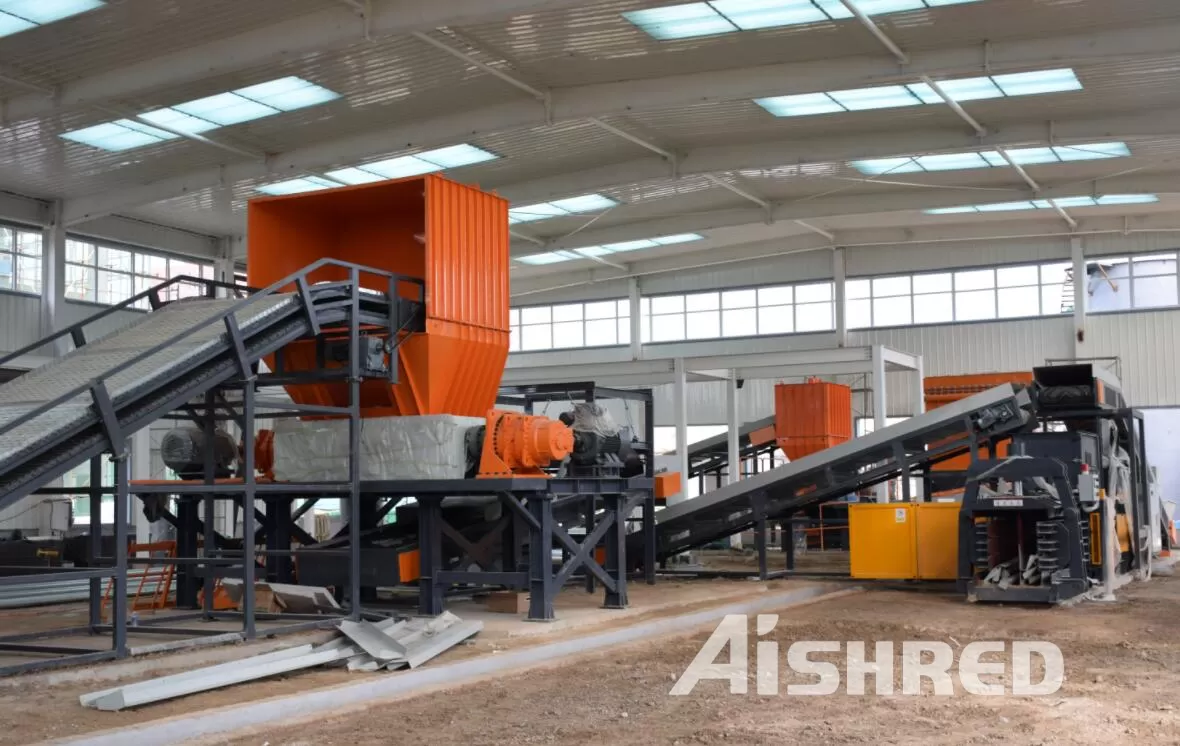 As part of capacity expansion efforts, CPEP choses a facility that would allow them to process different materials simultaneously at their six-acre site. These include ASR, electrical and electronic scrap, metal composites and meatballs. After AIShred had created an initial concept for a system, extensive tests were carried out in the Yuanyang Test Center with around two to three tons of each of the customer's materials.
Based on the experimental data
Customers need valid data for their decisions before investing in a new recycling plant. During the tests and analyzes in the test center, data on throughput and material quality are collected, among other things. AIShred uses this to create a mass balance and, based on this, an economic analysis – a key advantage for the customer. According to the information, the Chinese company was able to use the calculation to estimate the profitability of the plant investment.
On the basis of the test data, the AIShred team designed the system accordingly: The feed material enters the AIShred GDI918 via a feeder. The tools of the Rotorshredder stress the feed material very intensively through impact, impact and shearing forces. The result is selective shredding: Material compounds are separated and the piece sizes are reduced in a targeted manner. The recycling company processes all fine fractions smaller than 25 millimeters on other existing systems. The >25 mm fraction goes to a zigzag sifter, which removes light material (fluff, foil, fibers, dust, etc.) from the input material. The cleaned material then passes via an overhead magnet to an eddy current separator, which was also part of the order placed with AIShred. The manufacturer took these units into account in the overall control concept and also supplied the steel construction for these parts of the system. At the end of the process developed together with the customer, there are marketable end products.
CPEP Chief Engineer Xiaoliang Zhang explains: "The machine is downstream of our main shredder at the Recycling Park in Zhengzhou. Since it was installed three years ago, it has efficiently further reduced the particle size. This allows us to reliably recover metals and other materials from the waste stream. As a valuable component of our waste processing, it not only contributes to maximum added value. In line with the circular economy, we are also increasing the amount of recyclable material."