As the environmental protection field continues to deepen, industrial environmental protection ushers in a new round of peak period, industrial solid waste treatment gradually emerged, setting off a new round of governance boom.
At this stage, the popular treatment method of general industrial solid waste is resource recycling. Compaction, crushing, sorting, curing, incineration, biological and other solutions are more commonly used and very reasonable. Minimizing the volume of waste means reducing the volume and quantity of solid waste through appropriate methods of treatment.
A brief introduction to the disposal of trimmings and solid wastes generated in light industrial production projects, the main materials handled include: textile trimmings, leather waste, non-woven trimmings and other types of light materials.
General industrial waste: waste textile, leather and trimmings, fiberglass, leather, wind power leaves, waste rock wool, rubber, plastic, packaging, industrial pallets, etc. Industrial hazardous waste: medical waste, hazardous waste 200L iron drums, plastic drums, IBC ton drums, paint drums, tarpaulins, ton bags, oil cartridges and other hazardous waste list materials.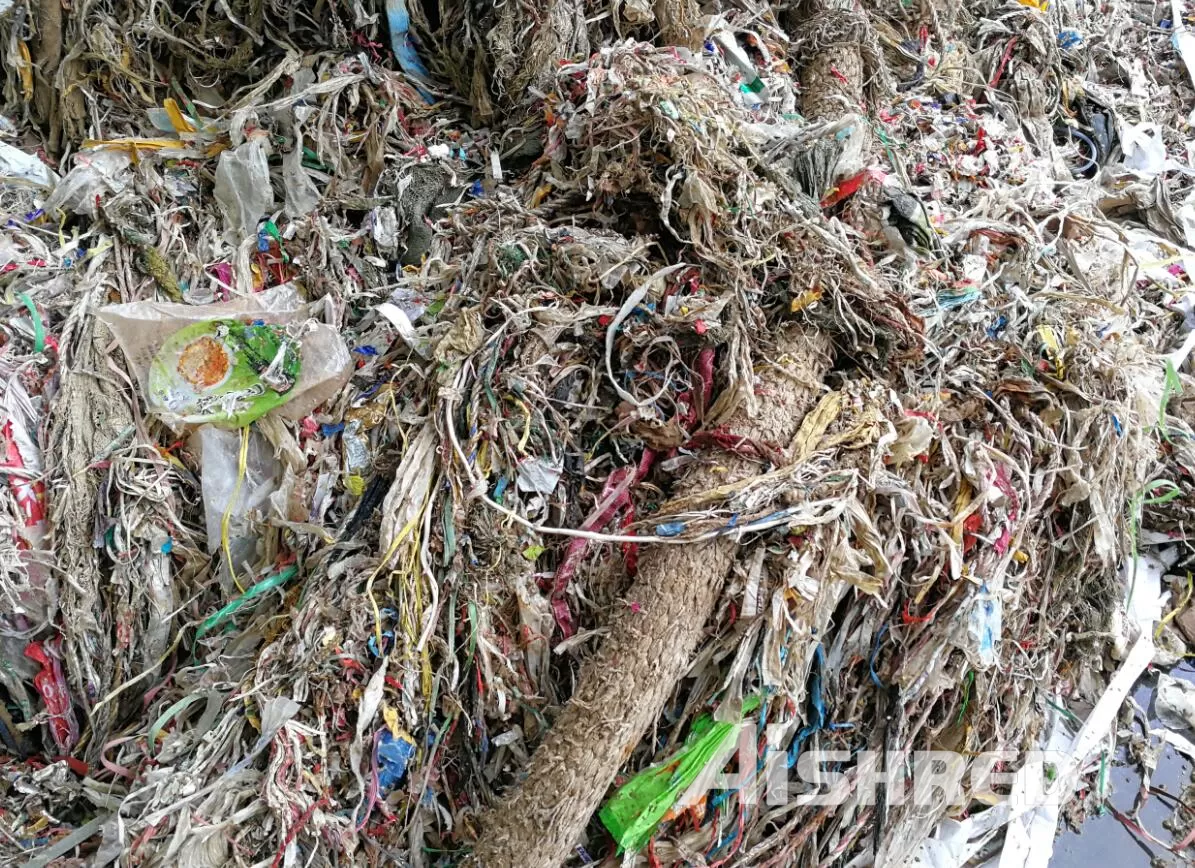 Commonly used general industrial solid waste treatment methods include compaction, shredding, sorting.
AIShred Industrial waste shredder, learning from European technology, innovative product design, through shear crushing, shredding comprehensive principle to crush materials to a smaller size, combined with the production line process, to achieve volume reduction, harmless disposal, resource utilization.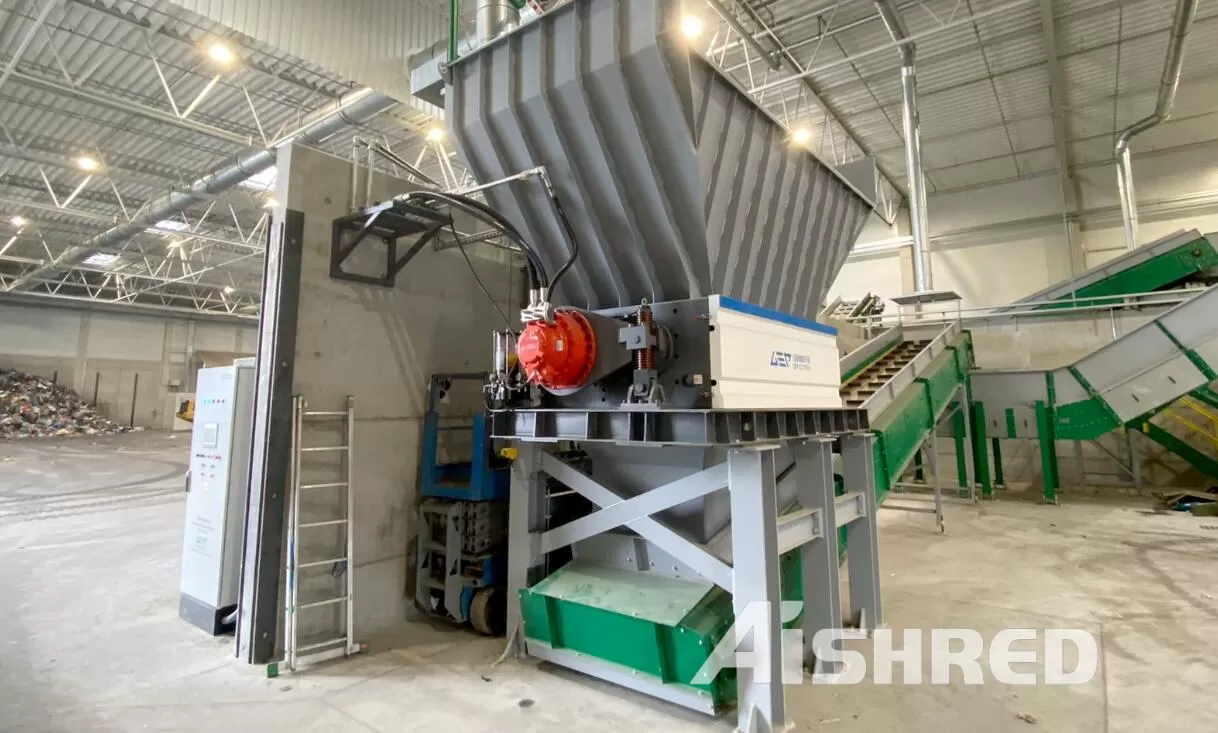 The AIShred industrial waste disposal system is a production line for the comprehensive disposal and recycling of industrial waste, obsolete waste and other mixed waste, consisting of conveying equipment, crushing equipment, magnetic separation equipment, air separation equipment and dust reduction equipment. The system integrates conveying, crushing, sorting and transferring modules in one, and disposes of mixed industrial waste and obsolete waste from large to small and from mixed to sorted resources, realizing waste capacity reduction and recycling, improving urban environmental health, contributing to the creation of a waste-free city and construction of circular economy, and optimizing human living environment.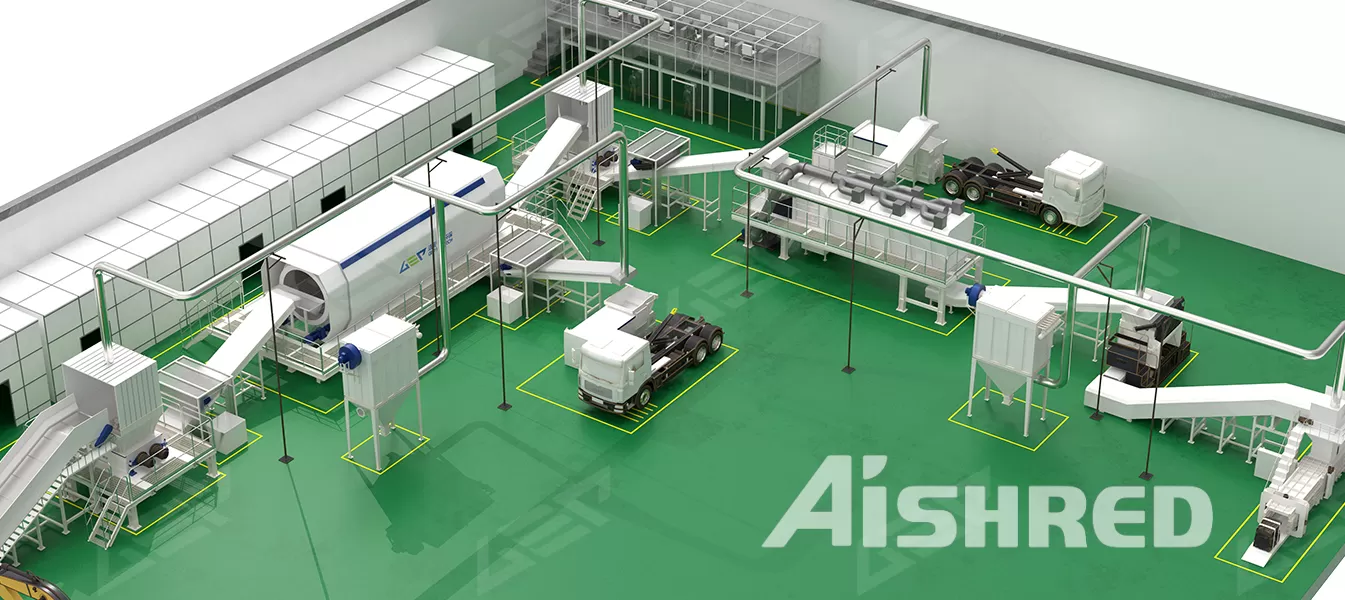 Industrial solid waste generation continues to grow, and the harm caused to the environment is becoming more and more prominent. As environmental protection continues to squeeze, policy continues to increase, industrial solid waste crushing and processing demand to accelerate the release. At the same time, industrial solid waste to achieve reduction, resource, harmless become the inevitable trend of industry development.