With the improvement of environmental protection awareness and the shortage of waste paper resources, more and more enterprises have begun to strengthen the recycling and reuse of waste paper such as paper cores. Using the paper core shredder can crush all kinds of waste paper cores into compliant block materials, and then squeeze them, which not only reduces the waste of space, but also generates certain profits. Let's take a look at the effect of the shredder equipment on the paper core through a video.
Above you see our GDI twin shaft shear shredder, specially designed to process paper core, cardboard, carton, paper mill waste and more. The shredded material can be used to make new products, and all kinds of waste paper can be recycled and reused efficiently. In addition, the GDI double-shaft shredder is also used to ensure the complete destruction of confidential documents, which is a sharp tool for waste paper disposal.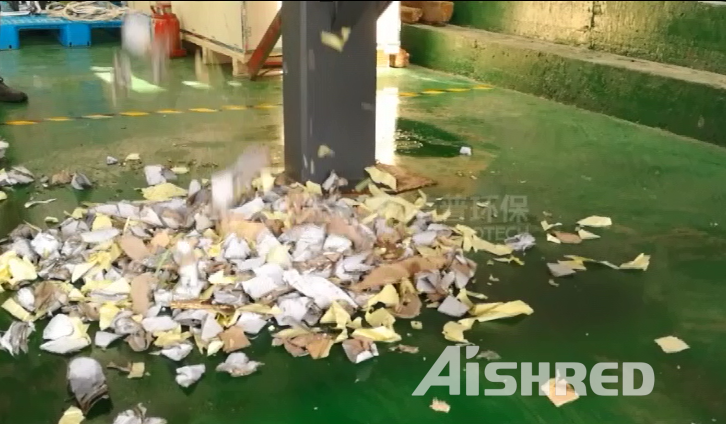 We can custom design shredding systems for a wide range of waste paper, with throughputs up to 60 t/h, and various output sizes depending on screen size. Let's take a look at the features of our double shaft paper core shredder.
The series of shredder knives are made of special alloy steel through special technology, which has the characteristics of good wear resistance and high strength;
The main shaft has high strength, strong anti-fatigue and anti-impact ability;
The cutter shaft has low speed, low noise and low energy consumption;
Integral knife box design, stable and reliable;
Thickened screen (screen holes can be customized according to customer needs);
Elegant appearance, precise and compact structure;
Humanized design, convenient maintenance and repair.
Intelligent dust suppression system, green and environmental protection, improving the working environment.
After more than ten years of continuous development and optimization, GEP's double-shaft paper core shredder is in the leading position in the market in terms of performance, durability and reliability. If you also want to use advanced shredder equipment to solve the problem of waste paper accumulation, then contact us and let GEP help you!