Effective answers to the problem of tire recycling to obtain secondary raw material that can be reused in various fields.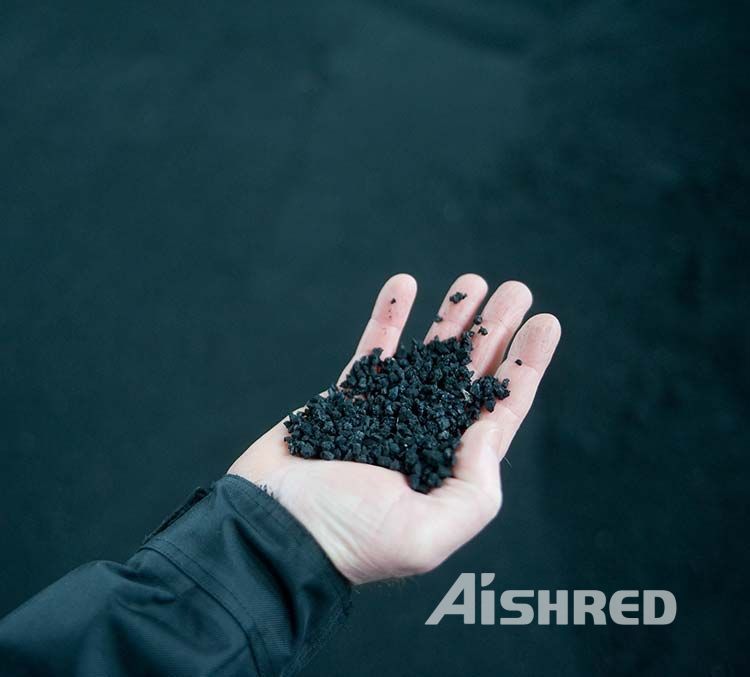 Since the beginning of its business, AIShred has been offering careful and effective solutions to the problem of tire recycling, making it possible to obtain - starting from the end-of-life tire - secondary raw material in different grain sizes, with the simultaneous separation of steel and textile fiber.
Tires Recycling Processing
The first phase of the process involves the extraction of the steel ring present in the tires, which is then stored through different stages of magnetic separation. Subsequently the material is shredded and reduced in size until it reaches a uniform granulometry from 0 to 4 mm.
The plant is equipped with a cleaning system articulated in several phases which guarantees the complete separation of the textile fiber, so as to obtain a 99% pure granulated product. Furthermore, an advanced suction system, supported by filters and fire-fighting measures, allows the control of dust in compliance with current regulations on emissions and safety. With these methods, it is possible to treat up to 5 tons / h of incoming material with reduced consumption and management costs.
In addition to the complete line, AIShred has recently studied and developed the project for a primary shredder capable of obtaining a product with dimensions ranging from 50 to 80 mm (shredded). The machine is equipped with a "clean cut" system to solve the problem of fraying of the steel wire contained in the tire rubber. The product derived from shredding with this special twin-tree has a quality that is required in large quantities by cement factories as fuel, the so-called "tires derived fuel".