In Russia, there is a lot of demand for sorting construction and demolition waste for recycling and production of new products. We, AIShred (belonging to GEP Ecotech), have had many cases of construction and demolition waste treatment in Russia, China, Indonesia, Canada and other regions. Unlike other companies engaged in mining machinery (if you buy equipment from China, you may know that many Chinese suppliers used to focus on the aggregate and mining fields), AIShred focuses on providing solid waste recycling equipment, so we are more professional in providing C&D waste recycling plant.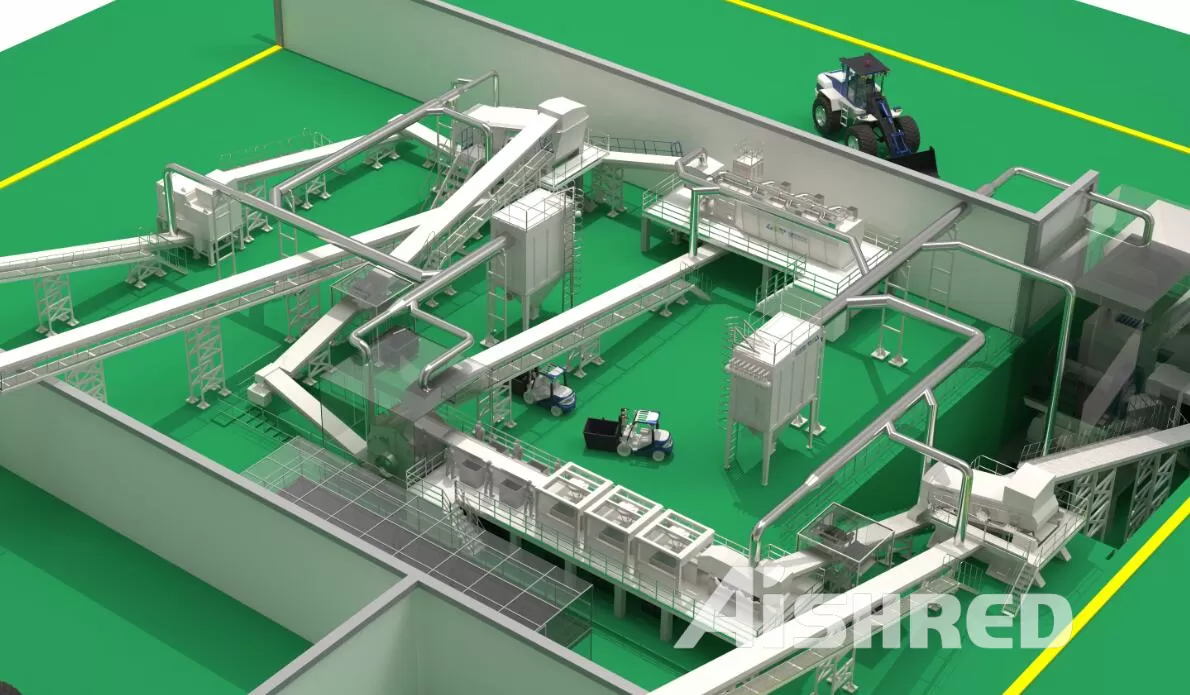 As shown in the picture above, this is the rendering of the Stationary C&D waste recycling plant we designed for a customer from Russia, which can handle pure construction waste and mixed construction waste. Final products include recycled aggregates, sand, metals, combustible materials, etc.
We provide customers with many different options of construction waste sorting and recycling plants, free design solutions, accept multiple currencies (USD, RMB, EUR, RUB), Please contact us for details.