Construction and demolition waste is a general term for engineering waste, engineering mud, engineering waste, demolition waste, and decoration waste. At present, these waste treatment methods are different: engineering waste has high recycling value, forming a recycling industry chain; Engineering waste and mud are often treated, utilized, and consumed on site; Due to the complex composition of materials, especially the complex composition of demolition waste, fixed treatment facilities are mainly used for treatment.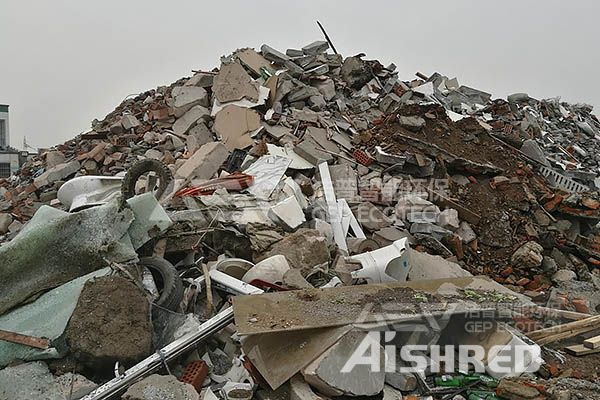 The composition and nature of demolition waste vary depending on the form of the demolished building structure. From the composition of demolition waste, inorganic inert substances are the main components, with relatively simple types, mainly concrete blocks and bricks, with a content of around 70% -80%. The demolished waste also contains combustible materials such as metal, wood, and plastic, accounting for about 3-8%, while the rest are mainly materials that are not easily subdivided, such as ash and soil. Due to its characteristics, apart from concrete, demolition waste usually contains impurities such as paper and plastic, wood, metal, etc. However, the proportion of components varies slightly depending on the demolition methods in different regions and cities. Generally speaking, the content of inert substances such as sediment and bricks is about 60-75%, the content of combustible substances such as plastic and wood is about 10-25%, and the rest are metals and other substances that are not easily subdivided.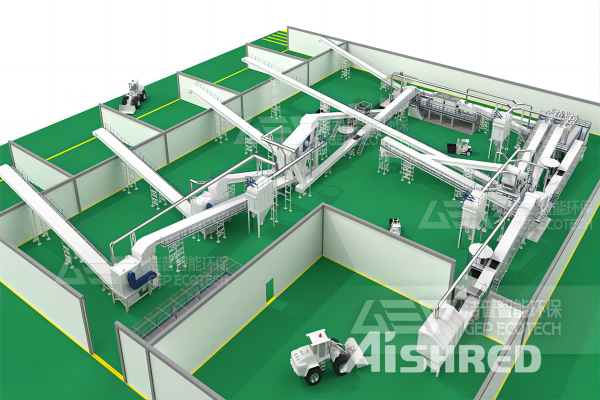 Based on the analysis of the above composition characteristics, demolition waste has the characteristics of a large particle size range, complex composition, and high ash soil content. So the demolition waste needs to be initially crushed by a roller crusher, and then the impurities in the demolition waste are separated through screening, air separation, and manual sorting. The remaining materials enter the impact crusher, and the materials are crushed again by the impact crusher. Then, the materials are divided into aggregates with specifications ranging from 0-5mm, 5-10mm, 10-31.5mm through screening equipment with different apertures, finally for recycling.
Should you have any questions about the disposal of demolition waste, please feel free to contact AISHRED at any time.