New Zealand attaches particular importance to the circular economy and sustainable development, which ensures that the natural environment throughout the country does not deteriorate and is getting better and better. However, the wastes caused by human activities will always have an impact on the environment, such as urban domestic waste, waste tires, plastics, industrial and commercial waste, etc. These constantly generated waste should be shredded by a waste shredder, and then sorted and recycled.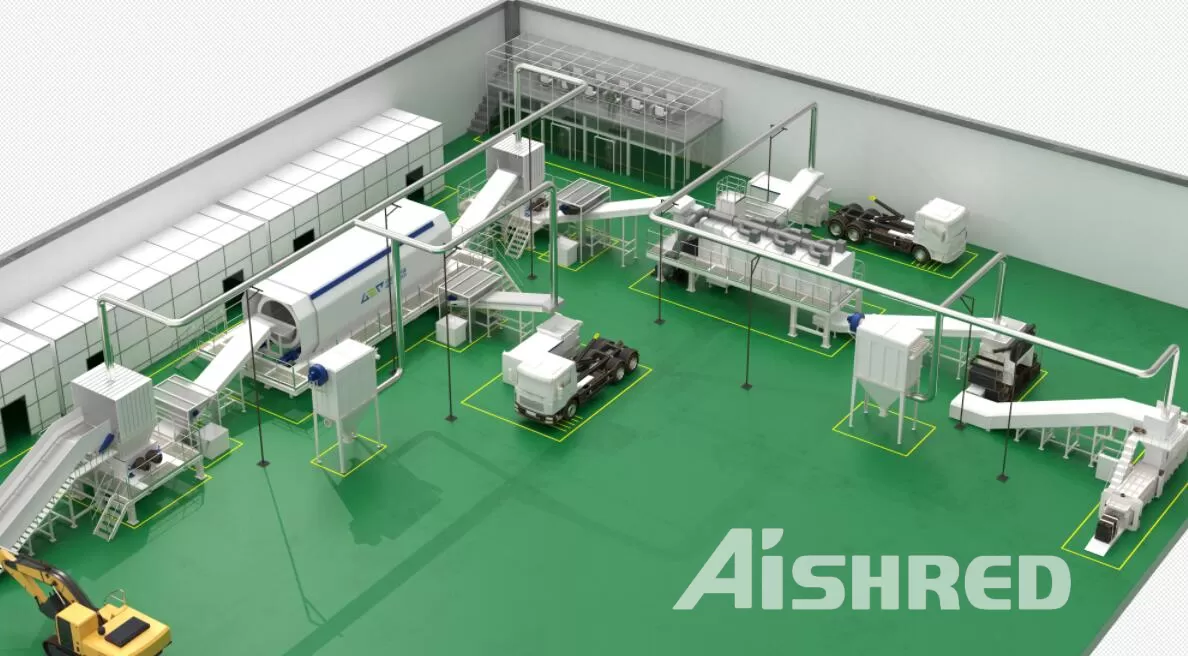 Why Waste Shredding Plant?
In the waste management industry, shredding first, then recycling is the motto, shredding provides easier handling of recyclable waste, thereby encouraging more consistent recycling. For example, in the treatment of municipal solid waste, the material is shredded by a shredder, and subsequent operations such as magnetic separation, air separation and anaerobic fermentation can be completed.
AIShred Waste Shredding Plant for Sale
AIShred is a manufacturer of industrial shredders and a designer and provider of waste shredding systems. We can provide both small industrial shredders and shredding systems for waste transfer stations and communities or hotels (the main function is to reduce the volume of waste and reduce transportation costs), as well as large waste treatment centers, incineration plants, waste Landfills, end-of-life car treatment plants, waste co-processing centers provide large shredders and complete shredding-recycling solutions.
You can find some of our solutions here: https://www.aishred.com/application/